Start the Form Editor by clicking on this tool in the tool-bar; if you opened a New HST Proposal, you will be in the Form Editor by default. Click on

Proposal Information in the Tree Editor, and fill in the appropriate information.

Those items marked with a

in the Form or Tree Editor are either incomplete or have incorrect values. A finished proposal should have no

errors (and few, if any,

warnings) present on any page or in the tree editor. The diagnostics may suggest what is missing, but more information can be obtained by using the

context-sensitive help.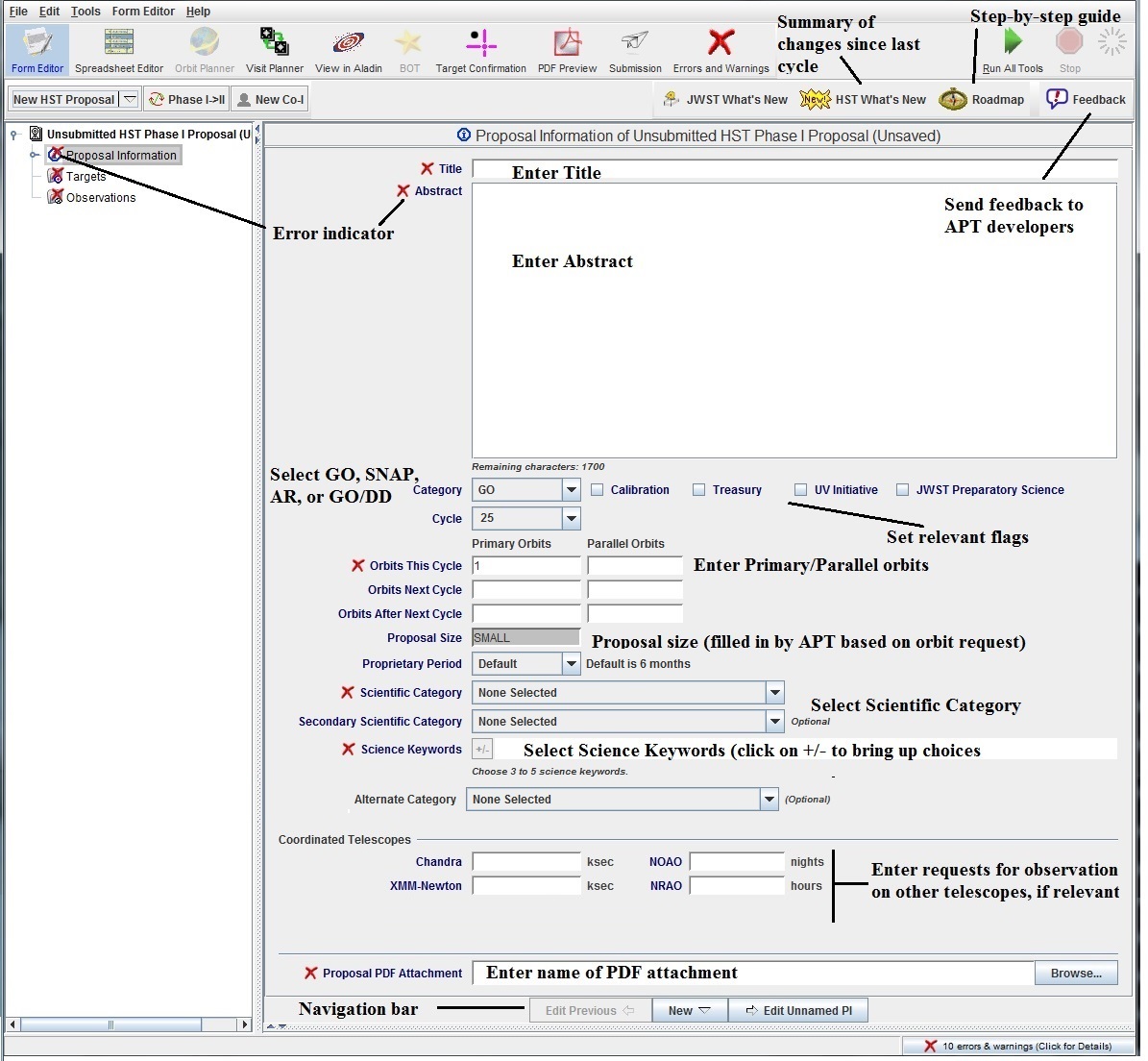 The information about your allocation request varies depending upon the type of proposal (GO, SNAP, or AR) you are submitting. GO programs request orbits (for up to 3 cycles), SNAP programs request targets, and AR programs have no allocation.