UNDERSTANDING THE PHASE II PDF PROPOSAL PREVIEW
Overview
The Phase II PDF proposal preview (available in the PDF Preview tool) allows you to see a summary of targets and exposures in each visit along with the orbit structure from the Orbit Planner in one report. There is also a proposal summary section showing the textual information for the proposal.
Proposal Summary section
This sections shows the textual information (e.g. PI and CoI's, description of observations, etc.) for the proposal, along with a summary of each visit. A sample of this section is given below.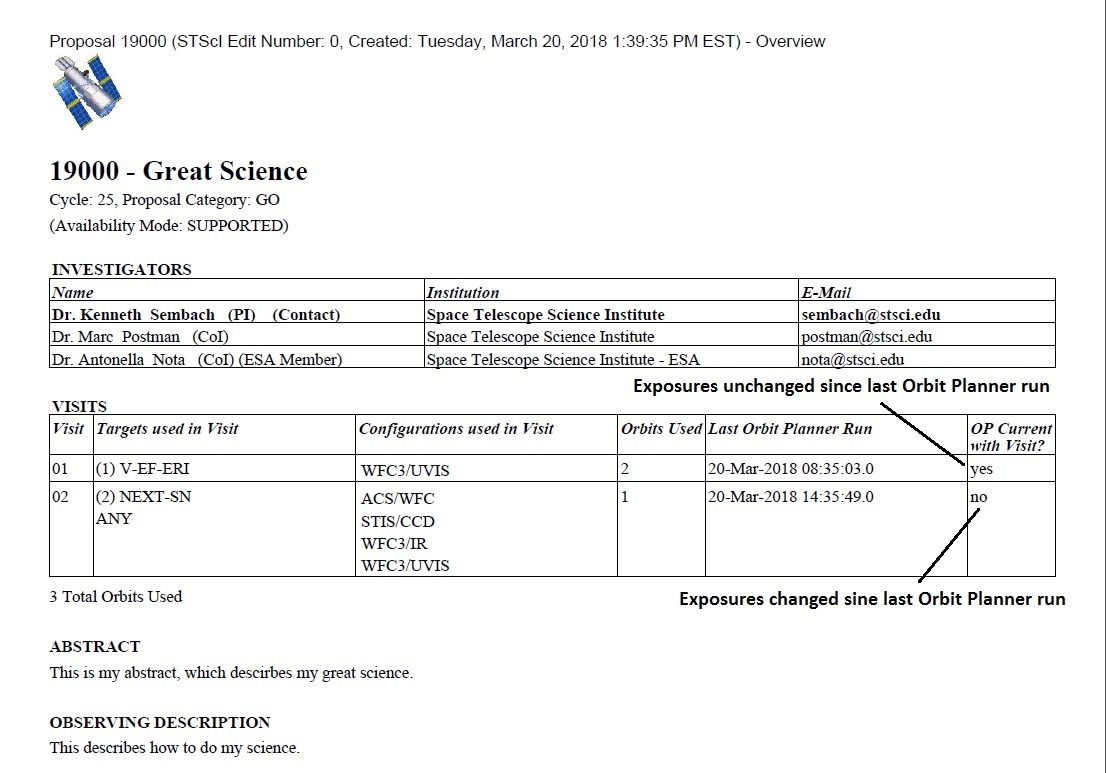 Visit Summary section
This section shows the target and exposure information for each visit, along with the orbit structure. A sample of the section, for 2 visits, is given below.
Visit 01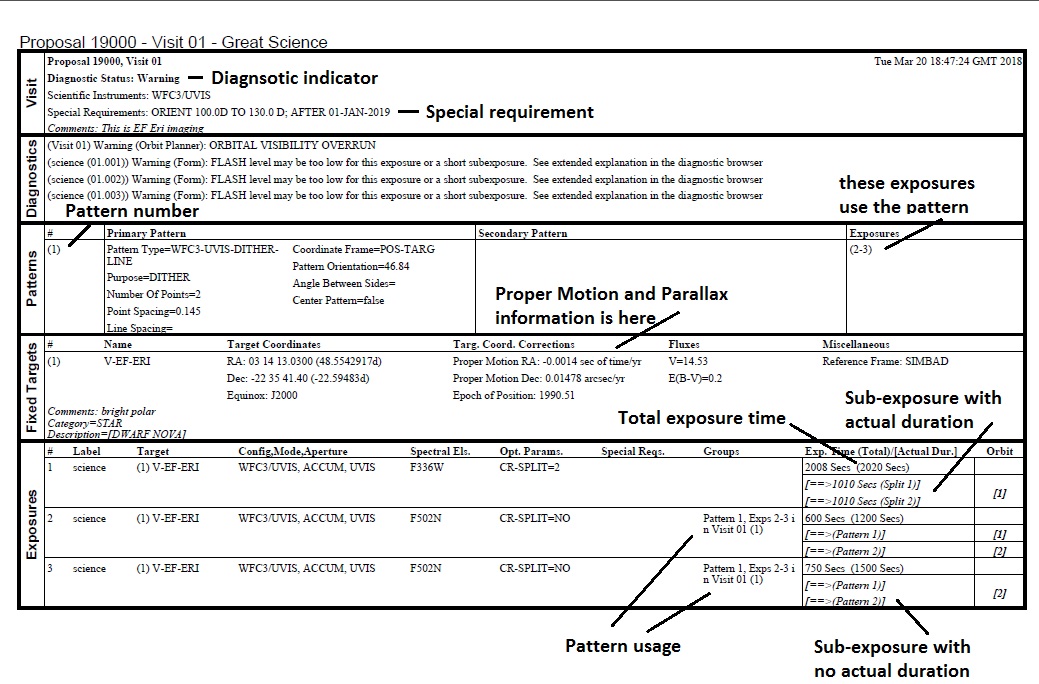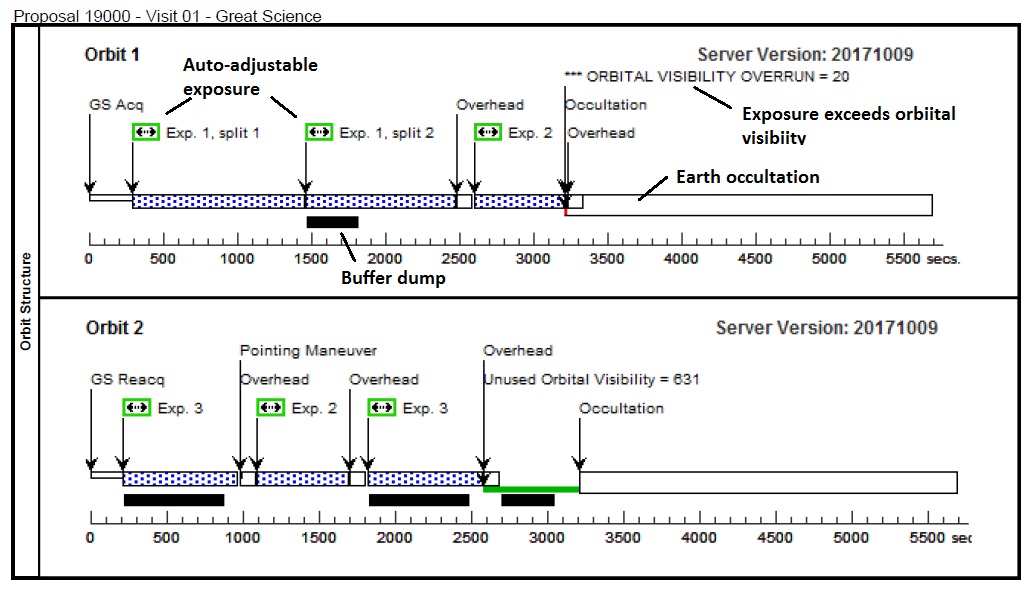 Visit 04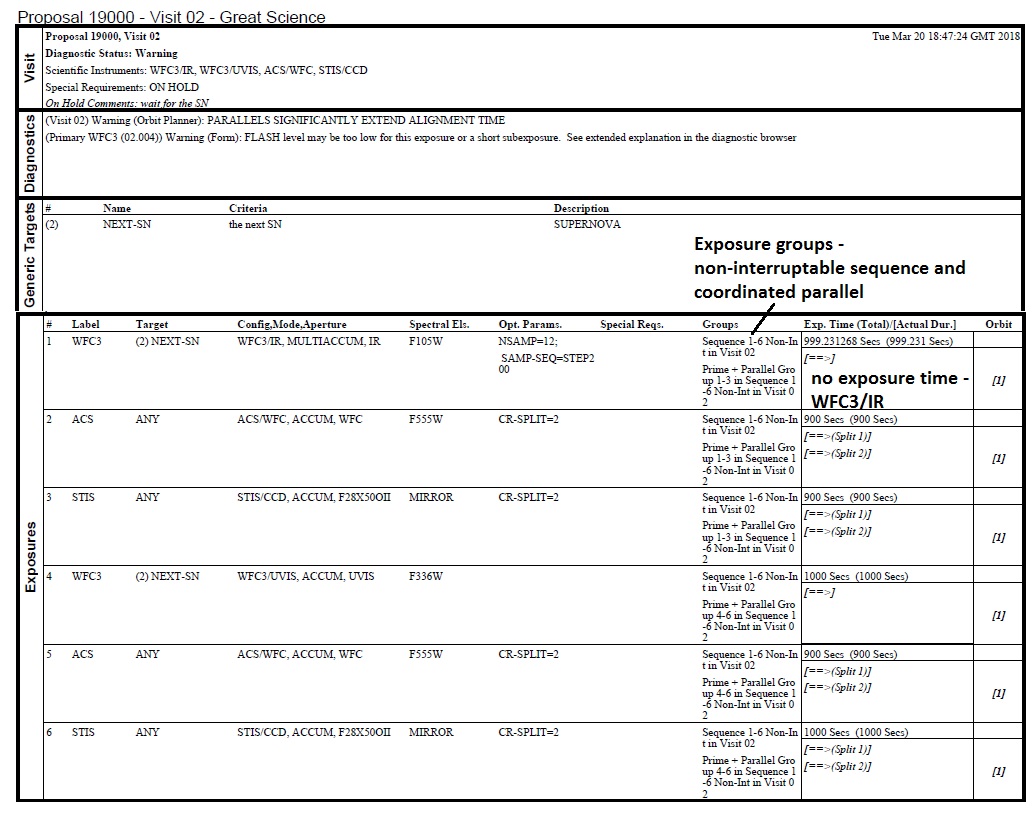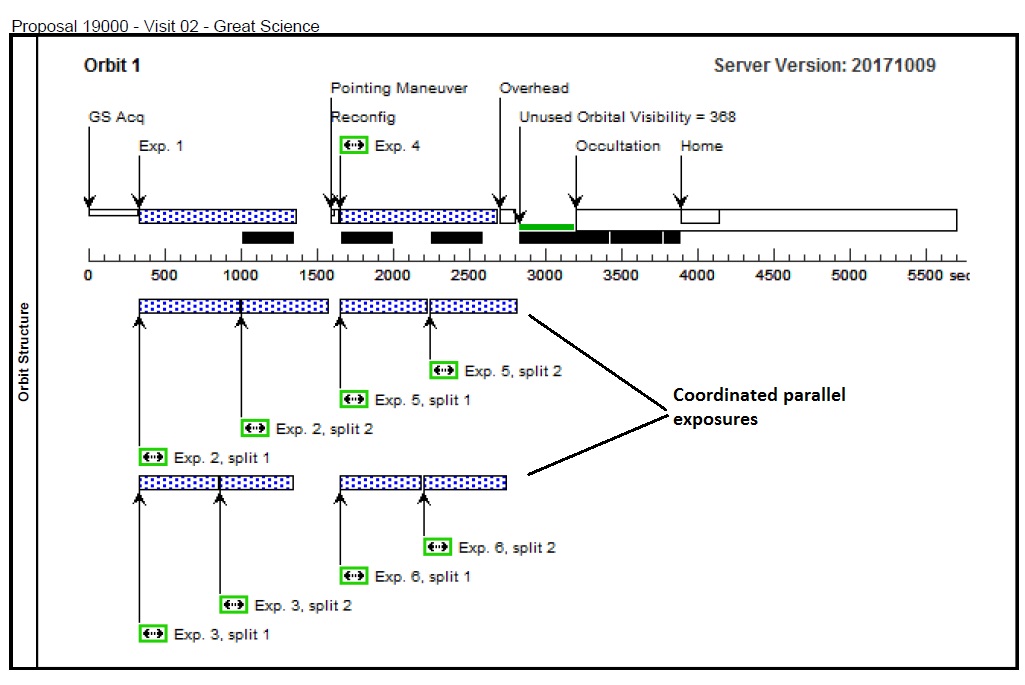 ---
Last modified: March 20, 2018.